Craniosacral Therapy: Transformational Wellness
Stillpoint Solutions
Treatment for chronic pain, anxiety and stress disorders, neurological conditions
Is chronic pain and/or stress affecting your job, relationships, health and well being?
Are you are overwhelmed, anxious, emotionally out of balance ? …maybe you just can't concentrate, feel vulnerable, or  stuck in a place you can't see past.
Or maybe you are faced with uncomfortable issues like these?
Frequent Headaches, TMJ
Post Traumatic Stress
Chronic Anxiety
Attention Deficit Disorder
tremors, twitches
Neck or back pain
Craniosacral Therapy (CST) by Stillpoint Solutions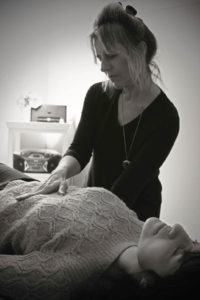 If any of this feels familiar to you, you're in the right place. Stillpoint Solutions offers a range of gentle, advanced manual therapies that naturally release tensions deep in the body and the nervous system. Your body and nervous system can deeply  relax, release, restore and heal.
Craniosacral Therapy (CST) involves releasing restrictions in the fascia and connective tissues of the body which may be contributing to symptoms such as pain.   Held tensions  which may  be emotionally based,  may also be released. . Craniosacral therapy sets up the body's self corrective healing mechanism. It improves not only physical symptoms such as pain, but also affects the nervous system… improving focus, balance and harmony within.
My clients report many soothing benefits…
Pain relief
Stronger immune system
More focused, clear headed
Feeling balanced and recharged
A deep sense of mental and emotional well being
Find out how good it would feel every day to be…
Free from pain and/or restlessness, so you can navigate your daily life with ease
.
Energetic and focused, able to clear the clutter, finish those projects, move on to your next step.
At peace in your body and able to feel really good again.
Emotionally calm, balanced, and content so you can be fully present for your family, friends, relationships.
Craniosacral Therapy can help your body down regulate, re-organize, release restrictions… set you on your way to heal…
"Lisa's hands on gentle therapy for my chronic neck injuries and affected problematic muscles is both effective and soothing. The kind and gentle treatment allows my body to respond back in ease and kindness with beneficial long term results."
— Cathi Matuza, Huntington NY
Contact Stillpoint Solutions
Find out more about how this relaxing, healing work can help you.
Contact me for a complimentary phone consultation
Lisa Klein Grondahl, OTR, CST, LMT
631-403-0554
Lisa@stillpointsolutionsli.com
Appointments are held at:
Long Island Healing Arts & Learning Center
868 W Jericho Turnpike
Huntington, NY 11743