Events and Workshops for Stillpoint Solutions
Events are held at the
LONG ISLAND HEALING ARTS & LEARNING CENTER*
868 West Jericho Tpke, Huntington, NY 11743
www.LIHealingArts.com
(631) 223-2781
*(unless otherwise indicated)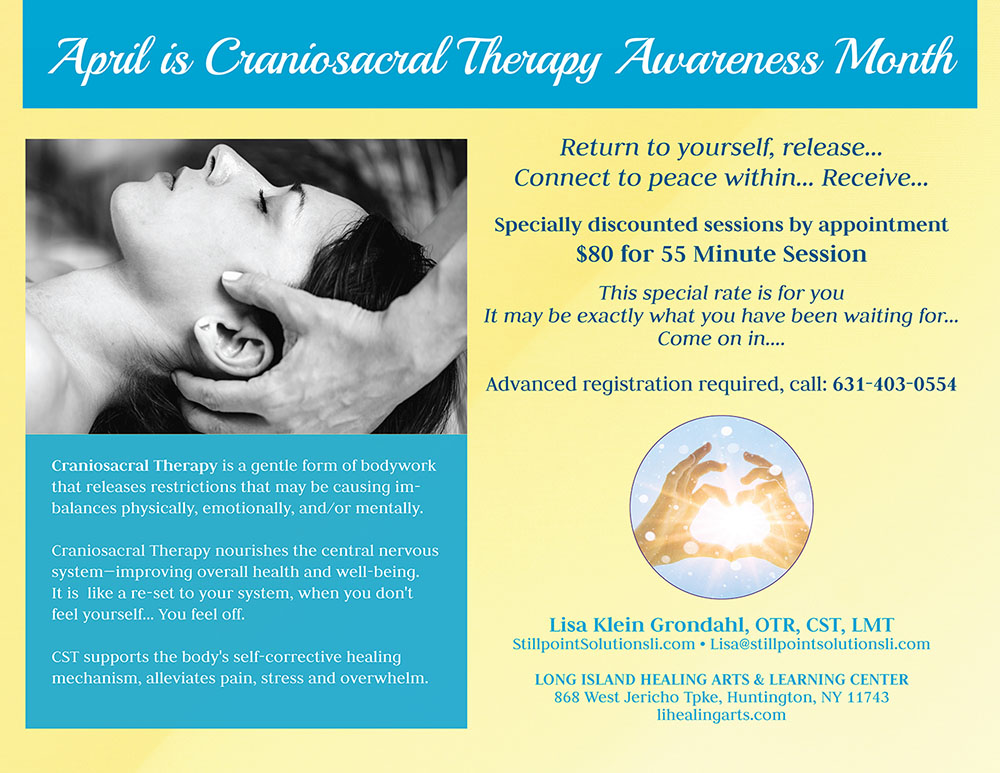 ---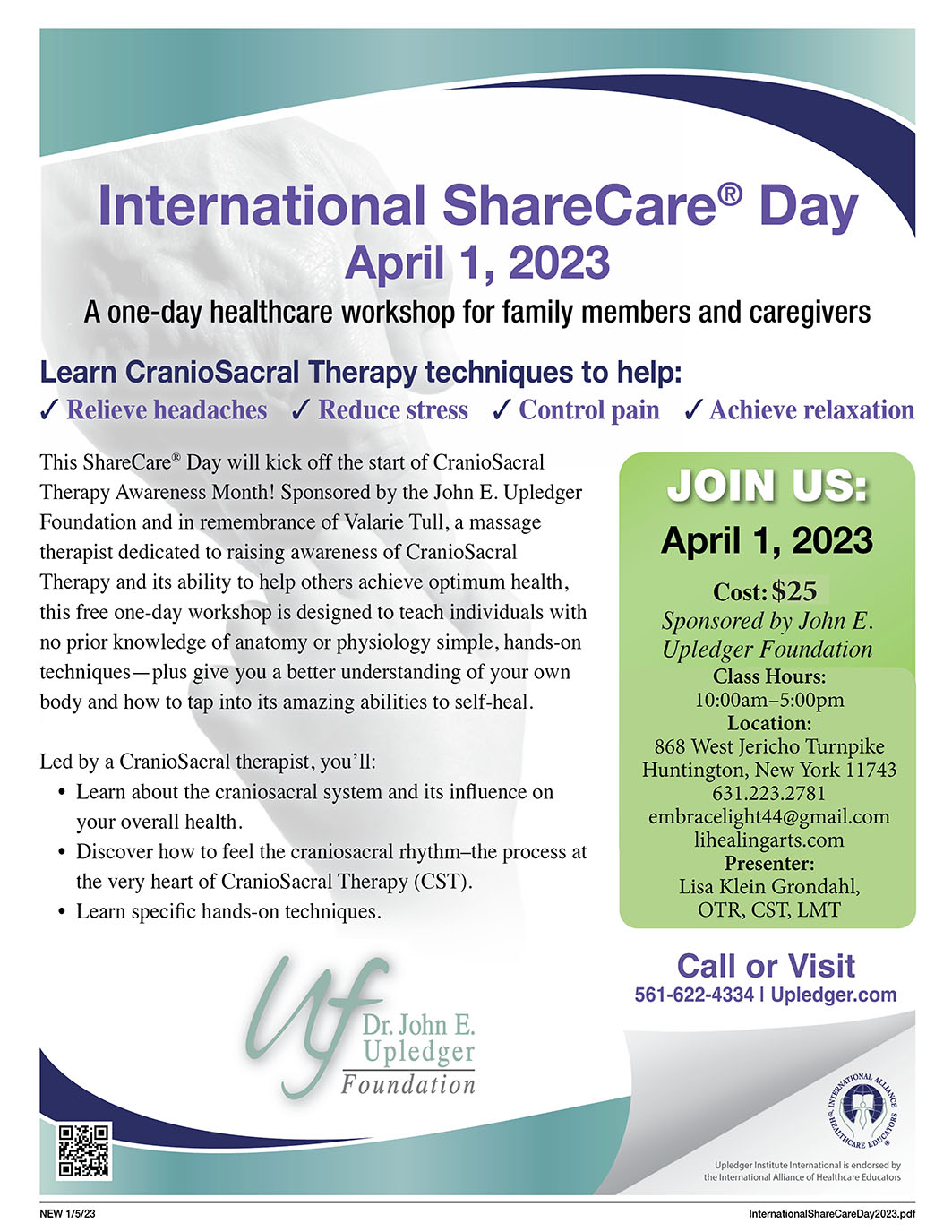 ---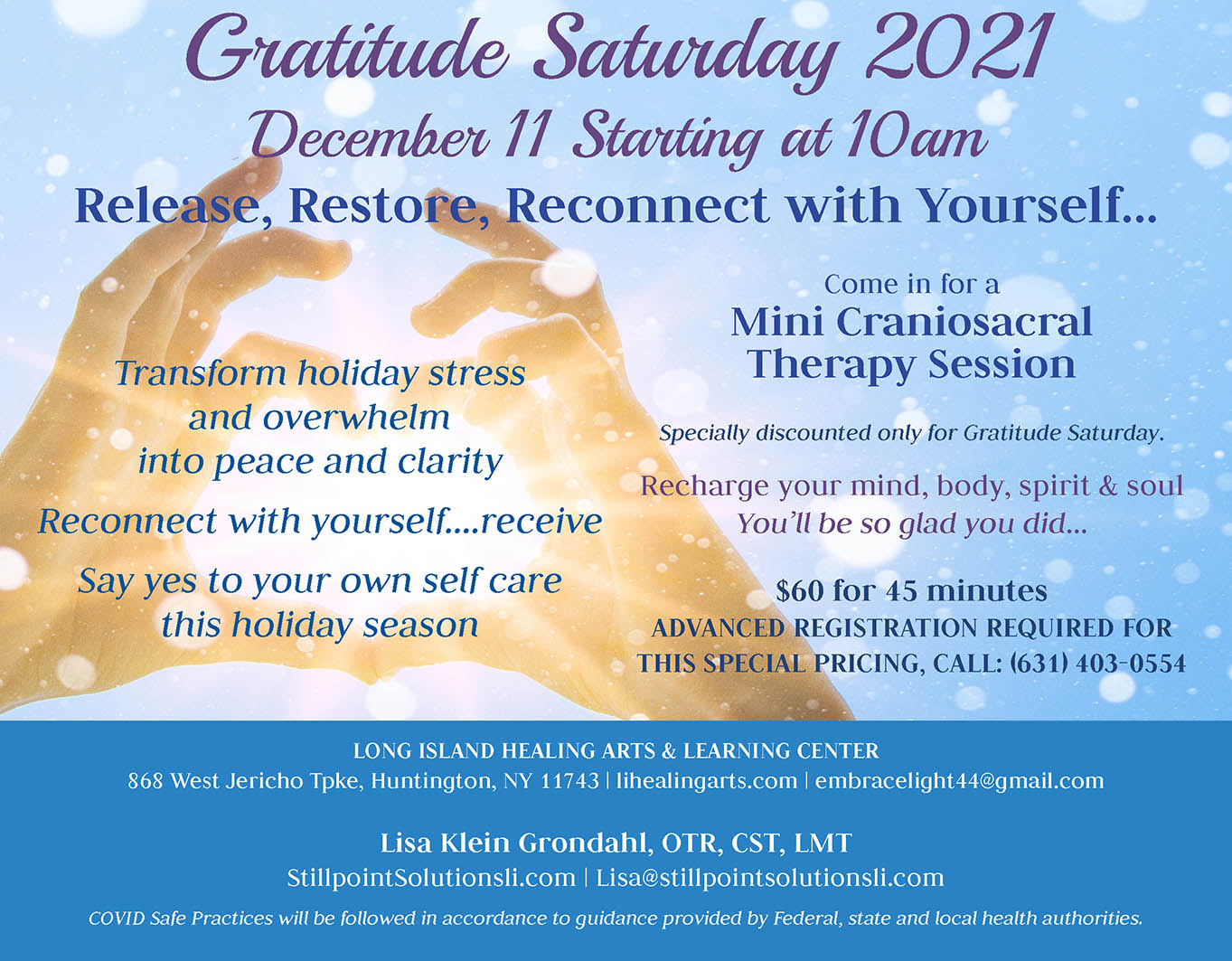 ---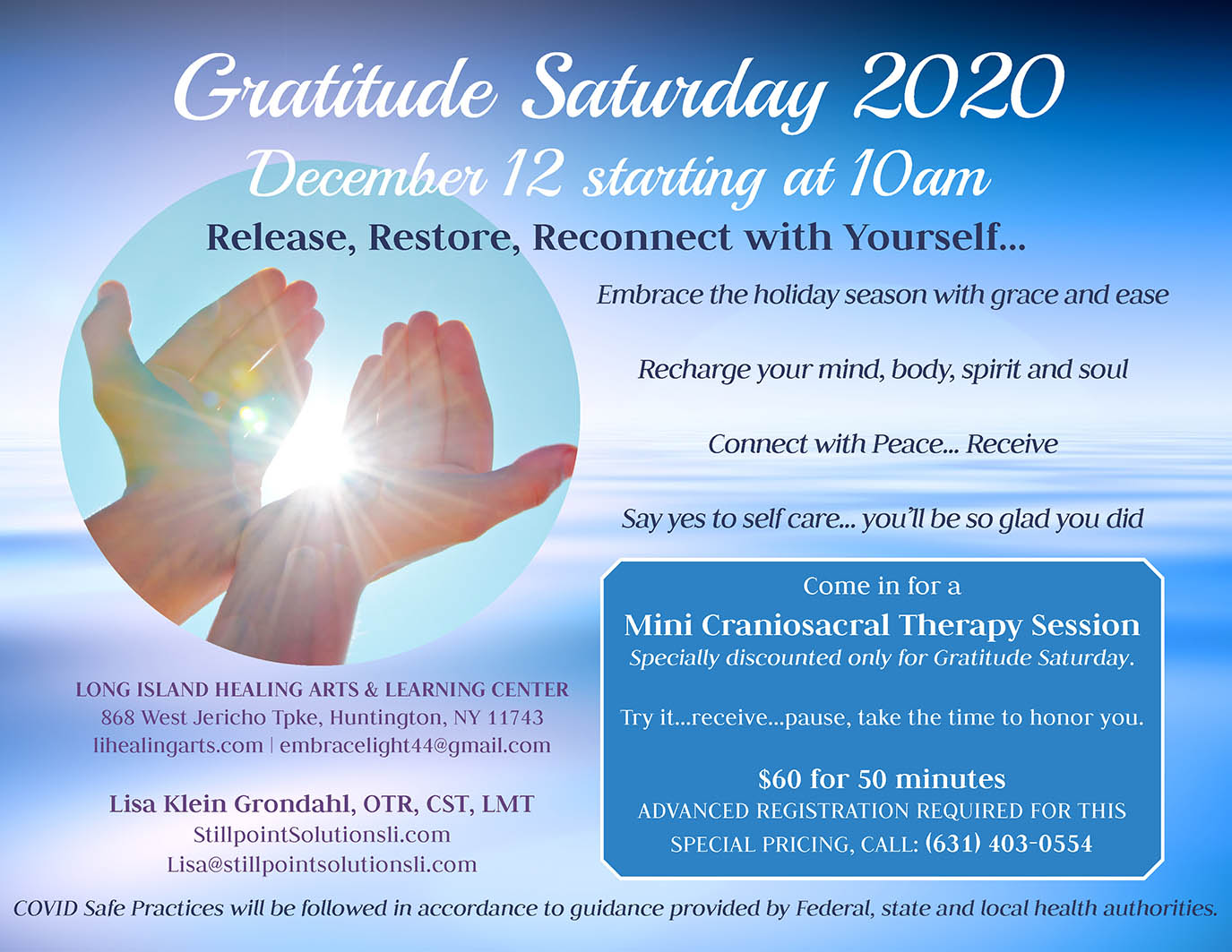 ---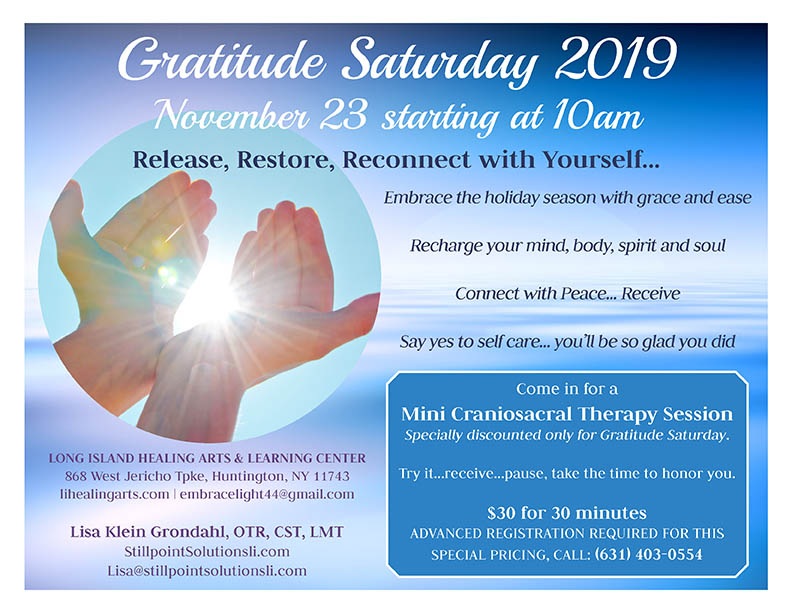 ---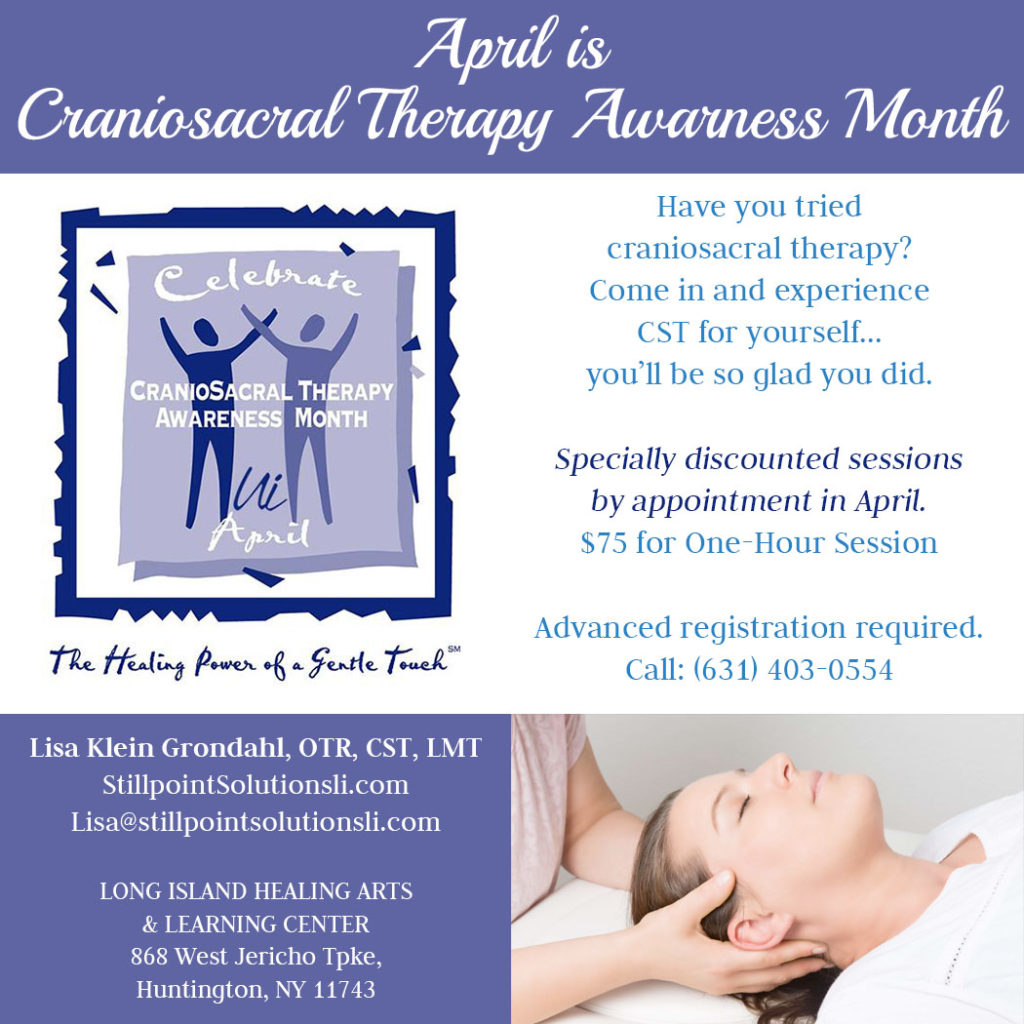 ---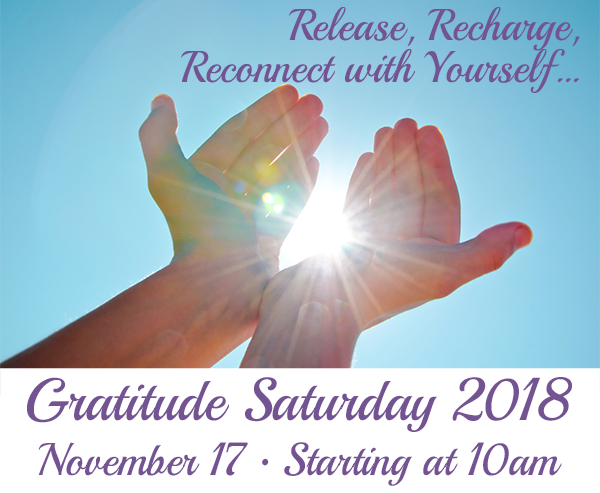 Come in for a Mini Craniosacral Therapy Session
Try it…receive…pause, take the time to honor you.
$30 for 30 minutes
Advanced registration required for this special pricing. Call: (631) 403-0554
---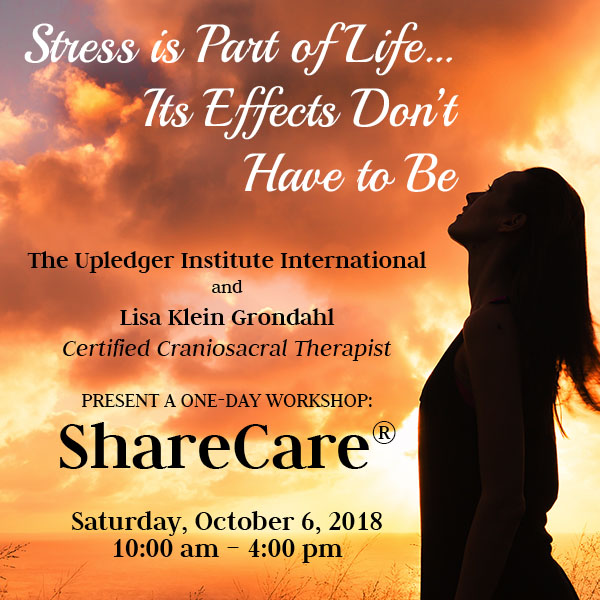 ShareCare©
Saturday, October 6, 2018
10:00 am – 4:00 pm
(registration at 9:30 am)
To register contact:
Long Island Healing Arts
www.LIHealingArts.com
(631) 223-2781
Workshop Tuition:
$120 by 9/25
5 CEU's
(pre-registration guarantees a
ShareCare® course manual)
For further details contact
lisa@stillpointsolutionsli.com
Aches, pains and stress can take a toll on the quality of your life. They may not stop you from doing the things you need to do, but they sure can make the doing miserable and keep you from performing at your peak.
What if you knew some simple, hands-on methods that can take you beyond "getting by"? Some easy-to-use, natural techniques that can help you — and your loved ones…
• Relieve headaches;
• Reduce stress;
• Decrease hyperactivity, improve focus;
• Control pain; and
• Learn to relax.
ShareCare® is a one-day class designed to teach you those techniques — plus give you a better understanding of your body and how to tap into its amazing abilities to self-heal.
Osteopathic physician John E. Upledger designed the class with the public in mind — parents, caregivers, and those who simply want a natural and effective alternative to eliminating pain. The concepts taught are based on his breakthrough CranioSacral Therapy practiced at The Upledger Institute Clinic in Palm Beach Gardens. Led by a clinic therapist, you'll:
• Learn about the craniosacral system and its influence on your overall health.
• Discover how to feel the craniosacral rhythm — the process at the very heart of CST.
• See specific techniques demonstrated, then practice the hand placements on another person.
• Come away better equipped to eliminate the stress and pain that keeps you from enjoying life to its fullest.
---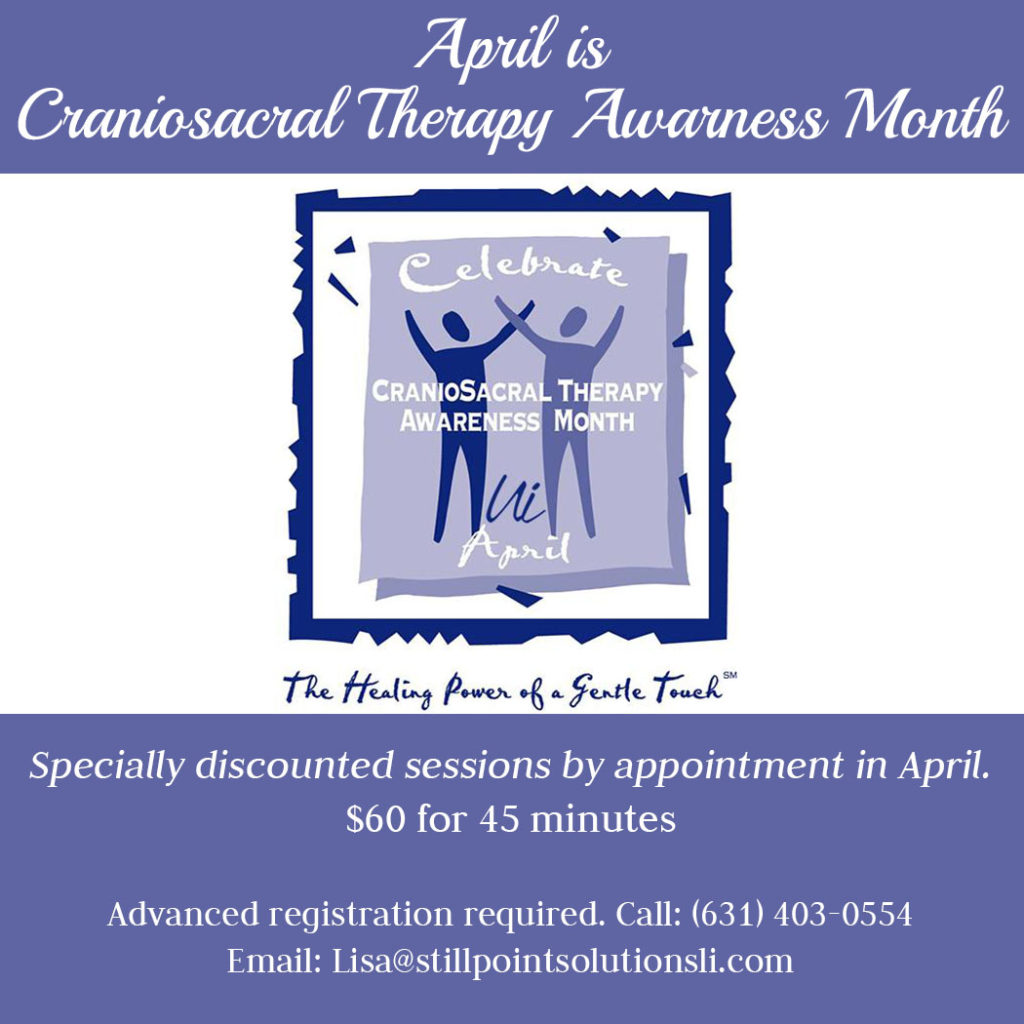 ---